Gainesville's Dedication to Creating a Positive Environment for Science & Tech Receives National Recognition
3 years ago
The city of Gainesville continues its evolution to becoming a premiere tech destination for innovation and inspiration by receiving the 2019 Insurify STEM award for the top city in the state of Florida demonstrating exceptional dedication to the advancement of science, technology, engineering, and math.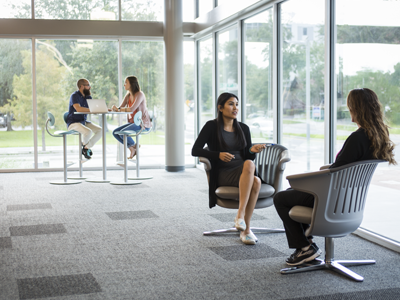 To be considered for this award, the data scientists at Insurify analyzed both their own proprietary data as well as publicly available information to determine which cities in each state best met the criterion of being the most STEM-friendly city. Factors included highest proportion of STEM-based careers, educational programs focused on STEM fields from high school through graduate programs, and highest rate of diversity in STEM. Gainesville's small but growing community beat out much larger cities like Tampa, Miami, Orlando, and Jacksonville in America's third most populated state.
"As a top 10 university with globally recognized achievements in science and engineering, it's no surprise that the energy from the STEM programs at the University of Florida would bolster the Gainesville community as a hub for innovation and growth," declared Mark Long, Director of Incubation Services at UF. "With UF's expanding ventures like the UF Innovate Hub and Sid Martin Biotech, the University is committed to providing environments for the STEM talent coming from our students to grow and flourish in the Gainesville area."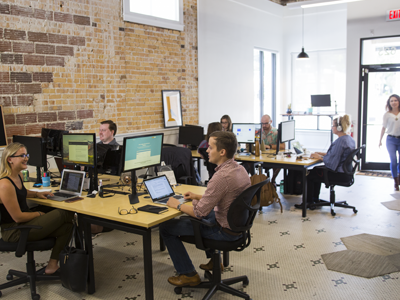 "This is a tremendous honor for Gainesville," commented John Fleming, managing partner of Trimark Properties and one of the leaders of the Gainesville Innovation District initiative. "This community has been long known for its dedication to advancement in science and technology, and as the city continues to become a more desirable location for STEM related companies to choose for physical locations and recruitment, it's wonderful to see its efforts rewarded with this kind of recognition."
Other US cities receiving the award this year include Atlanta, Houston, Boston, Portland, Denver, and New York City.
Keep up to date with the latest in Gainesville Innovation District News and Events. Become a Gainesville Innovation District Insider by clicking on the "Become an Insider" button at the top of this page.